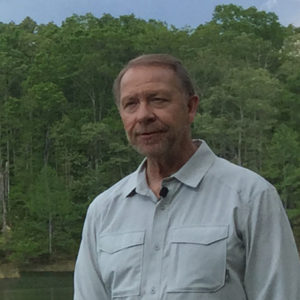 Steve Hall is extremely grateful for his long career as a journalist, television producer, media director and business owner, recognizing the unique opportunities his work has afforded him.  From newspaper copy boy to becoming a police beat reporter while still in college, and then following a broadcast career that brought him to Nashville, Steve's life has been one adventure after another. He often measures his memories by the people he has met, including interviews with two former U-S Presidents, a First Lady, a Watergate Judge, numerous congressmen, multiple mayors and a number of Tennessee governors. But, he's most likely to tell you about the time he met Michael Landon, who was still playing "Little Joe Cartwright" on Bonanza...or when he interviewed Jay Silverheels, who had portrayed Tonto, the faithful friend of The Lone Ranger.
As a college student, Steve loved the music of Three Dog Night, Steppenwolf, the Statler Brothers and Crystal Gayle...but he never imagined one day working with them to produce television and DVD projects.  As a reporter, he experienced the adrenaline rush of being at the scenes of lengthy and dangerous undercover police investigations and being trusted by the officers in charge.
Steve's career path also brought intense sadness...especially the day he was called on to cover a plane crash that killed the entire basketball team from the University of Evansville, his alma mater. It was a tragedy that also claimed the life of one of his colleagues. There were many other terrible days with horrible crimes and accidents that brought suffering to friends and families of victims. Steve's only solace in those times was that he always tried to show kindness to the people involved, while making sure their stories were respectfully told and never ignored.